For Western companies looking to expand into China, digital marketing is dynamic and difficult to navigate. From understanding Chinese audiences and social media to using e-commerce platforms and creating engaging content, it's complicated. This is where a China digital marketing agency can help.
These agencies assist businesses with their online growth and market entry strategies by providing specialized marketing services tailored to the specifics of this market. This post Zzbaimaozi will discuss the benefits of such partnerships, how to choose an agency, and how these professionals can boost your brand's visibility in China.
China's Unique Digital Marketing Landscape
China has a very different digital marketing landscape from Western countries. China's digital marketing differs due to social media. China has WeChat, Weibo, and Douyin, unlike the West, which uses Facebook, Instagram, and Twitter. These social media platforms have become super apps that offer e-commerce, payment, entertainment, and more.
Marketing on these platforms requires knowledge of their features and user behavior. With billions of users, WeChat offers businesses official accounts for content publishing, mini-programs for e-commerce, and WeChat Pay for transactions.
The leading search engine Baidu, Alibaba's e-commerce platforms Taobao and Tmall, short-video apps Douyin and Kuaishou, and Q&A platform Zhihu are also major digital marketing platforms in China. Each platform has different consumer needs and preferences, requiring different marketing strategies.
To succeed in this unique landscape, businesses must tailor their digital marketing strategies to each platform and Chinese netizens' behaviors.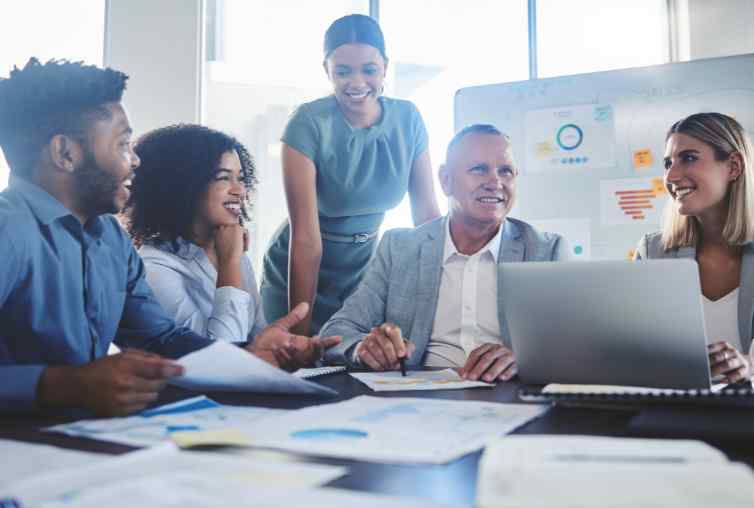 Understanding Chinese Consumer Market
Understanding Chinese consumers is essential to creating effective digital marketing strategies. The unique behaviors, preferences, and values of Chinese consumers affect how businesses should approach content marketing.
Content marketing for Chinese audiences is essential. Chinese consumers value quality and authenticity and often buy based on user reviews and recommendations. Content that shows real-life product or service experiences or provides detailed product information may appeal to this audience.
Furthermore, Chinese consumers are culturally connected and patriotic. Content that respects and emulates their culture can build trust and loyalty. Your content can be more engaging by incorporating Chinese culture, language, and trends.
Understanding Chinese consumer behavior and digital habits is crucial for selecting platforms and developing marketing strategies. Businesses can focus their marketing on social media and e-commerce platforms because Chinese netizens spend a lot of time there.
Understanding the Chinese consumer market requires understanding demographics, digital behaviors, cultural nuances, and consumer psychology. Your China digital marketing strategies can benefit from this knowledge.
China Digital Marketing Agencies' Services
China digital marketing agencies provide a wide range of services to navigate the Chinese market. These include advertising, social media marketing, content creation, SEO, and e-commerce management.
Advertising campaigns usually include online and offline campaigns. However, with the digital shift, focus is on online ads, including display ads, search engine marketing, programmatic ads, and native ads on Baidu, Weibo, WeChat, and Douyin.
Given social media's centrality in China's digital ecosystem, these agencies also offer social media marketing. This includes managing business accounts on popular platforms, creating engaging content, running promotional campaigns, and using influencers to reach more people.
Additionally, brands looking to expand in China can use specialized marketing services. Market entry strategy, localization of marketing materials, cross-cultural brand communication, and KOL marketing are examples.
In addition, agencies help businesses set up and manage online stores on major e-commerce platforms like Tmall and JD.com, providing service from store design and product listing to sales promotion and customer service.
China digital marketing agencies offer a wide range of services to help businesses reach Chinese customers and expand in this dynamic market.
China Digital Marketing Agency Advantages
Hiring a China digital marketing agency helps businesses grow online and increase brand visibility in China.
They know the local digital landscape well, which is an advantage. These agencies understand China's internet landscape, including dominant platforms, user behavior, and trending topics. This knowledge can help businesses tailor their online strategies to Chinese netizens, increasing web traffic, customer engagement, and sales.
Localized content creation, social media management, and Baidu SEO are also offered by China digital marketing agencies. These services help brands gain visibility by aligning their message with local culture and trends, reaching their target audience, and ranking high in search results.
These agencies also work with local media and influencers. Using these connections can boost a brand's visibility and reputation. Media coverage and collaborations with influencers or KOLs can boost the brand's credibility and reach millions of followers.
Hiring a China digital marketing agency can help businesses navigate the complex Chinese digital ecosystem, drive online growth, and boost brand awareness among Chinese consumers.
Key China Digital Marketing Agency Selection Factors
To meet your business goals, you must carefully consider several factors when choosing a China digital marketing agency.
Your business needs must be identified first. Setting up online stores on Tmall or JD.com? Different marketing strategies for a wide product range? Need help with brand localization or KOL marketing? Answering these questions will help you choose an agency with the right skills and services.
Choosing a full-service digital agency is crucial. From social media management and content creation to SEO, advertising, and e-commerce management, a full-service agency provides comprehensive, turnkey solutions for all facets of digital marketing. Having one agency instead of multiple service providers simplifies communication and coordination and ensures marketing consistency.
Take into account the agency's Chinese market performance. Review their campaigns, client testimonials, and case studies. They can demonstrate their skills and knowledge of the local market.
Finally, evaluate the agency's client service and communication. Do they reply? Do they study your brand and goals? A good agency should be a strategic partner that helps you achieve your Chinese marketing goals.
Businesses can choose a China digital marketing agency that meets their needs and delivers effective, results-driven marketing solutions by carefully considering these factors.
To know more about the marketing in China, please visit:

Marketing In China Complete Guide